You weren't put on this earth to simply break-even..
You're here to break rules, to break records, to break through

CREATING SUCCESS IN ALL AREAS OF YOUR LIFE... WHAT DOES IT TAKE?
Posted by Lee Anne Bartlett on 22 March 2011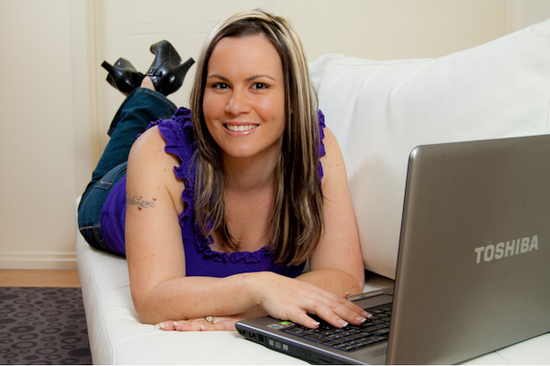 For me personally I feel I have in the past 6 months completely changed my life!

I have lost 22kg and best of all kept it off… How did I do that?? No I didn't slog it out at the gym 5 hours a day… to be truthful I actually I didn't include exercise in my plan at all, (I am now about to start on that journey.) I contribute the biggest part of my success in this area to my mindset! I have been on a weight loss journey for over 15 years now and each time I would lose the weight… no problems there.. But always within a few months started piling it back on.

So what was different this time? For me personally I have been working on my mindset for the past year using our home study personal development course. It has really helped me on getting clear as to why I wanted to lose the weight, what it was that was stopping me and gave me some great techniques to stop myself falling off the wagon. Of course I also found a great weight loss plan – using the HCG hormone with a Naturopath which I found really worked for me.

Since losing the weight and feeling so happy and excited about it… it has had some wonderful off spin for me in my personal and business lives also. I have been so excited with everything I do; I have been attracting so many awesome new opportunities to myself in all areas, things I would never have even thought about. I have even been nominated for a Telstra Business Award (and I have been in business for 10 years.)

Creating success in your life is not about working yourself to the bone, I have learnt from experience it is about doing what you do with excitement, love and passion… you will find that you get things done faster and ideas will come to you on how to achieve the same if not better results in less time.

It all comes down again to the Law of Attraction. Like attracts like! When you are in a place of happiness, fulfillment and loving everything you do… you attract more opportunities into your life that make you feel good. The best thing about this whole journey is that my excitement and happiness has rubbed off on friends and family around me and they have also been attracting some great new opportunities into their lives.

What are strategies that you use to create the success you want in your life?