You weren't put on this earth to simply break-even..
You're here to break rules, to break records, to break through

HAPPINESS AND GRATITUDE
Posted by Lee Anne Bartlett on 15 February 2011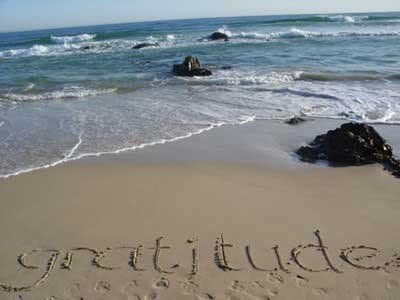 Are you happy with the way your life is right now? Do you focus consistently on the things in your life that aren't going in the way you want them too? Are you contently telling 'your story' to everyone that will listen? Then you are not in the place of happiness and gratitude.

I hear you say, "Well I am not happy and grateful because I still haven't GOT the things that will make me happy…" And this is the whole point. The Law of Attraction is a powerful law… The trick with it is that it won't bring you the opposite… So if you are in the place of hate, annoyance and stressed and thinking about all the things that you want and telling stories about the things that you don't have… then you will attract more of the lack; of the things that you don't want.

It comes back to the saying of FAKE it till you MAKE it… You need to lead your mind into thinking that you have all the things that you want… And giving it positive feelings towards what you currently have. You need to be grateful for the things in your life now, so that you can attract more things to be grateful for.

A great tool here is to write a list of I AM's

I AM's are to be written in the present as though the goal has already been received.

Eg. I AM an inspiration to others or I AM a successful Entrepreneur

Another tool is to write a list of things that you are grateful for:

Eg. I am happy & grateful for the beautiful car I drive; I am happy & grateful for my well behaved children

Then in order to use your I AM's and your I am Happy and Grateful's you should read these over and over and over. What is this going to do? It is going to lead your sub conscious mind to believe you are these things and it will present the opportunities to you to help you achieve them!