You weren't put on this earth to simply break-even..
You're here to break rules, to break records, to break through

INSPIRATION - HOW DO YOU FIND POSITIVE INSPIRATION?
Posted by Lee Anne Bartlett on 10 May 2011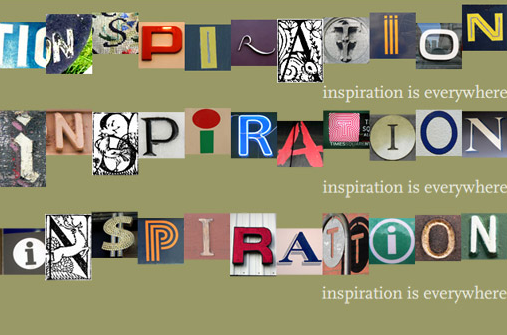 How do you find your inspiration for what you do? Are you an inspiration to others?

With so many things happening around the world at the moment, it can sometimes be a little hard to find positive inspiration to keep yourself moving towards your goals.

I know for me personally, something that I do to ensure I am always at my peak and being that inspiration to others is I never watch TV… I don't get caught up in all the stories. (In saying that I know what is happening in the world and I don't ignore it, I acknowledge it and then continue on my journey towards what I really want in life.)

For me, inspiration comes from people all over the world from all different walks of life. It may be someone who has overcome a huge adversity in life… (e.g. an Earthquake) and has risen above the rest to create something great to assist others. It may also come from someone I know who did something for me or my family who went above what was needed. It may come from a mentor or someone in business that you look up to and respect or even my children, they are a perfect example of inspiration… how quickly they learn and take action… I am blown away sometimes at the things my children can do… that I never thought they knew how to do.

So really, inspiration is about finding what makes your heart sing… things that make you happy and then collecting them all and putting them out to others so you can also inspire them.

Would love to hear who your inspiration is? Or how you find inspiration or even how you are the inspiration for others?