You weren't put on this earth to simply break-even..
You're here to break rules, to break records, to break through

THE STOPPERS - WHO ARE THE STOPPERS IN YOUR LIFE?
Posted by Lee Anne Bartlett on 30 March 2011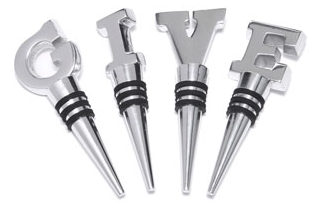 Who do you let control your life.. who stops you from achieving your goals? Is It YOU?

There are a few different types of stoppers in your life.. there is the one who really doesn't see themselves as a stopper, they mean well, but their aim is to stop you from moving up the ladder of life, because it means that they will get left behind, so they do things out of fear of loss rather than aiming to hurt or harm. Than there is the stopper who's purpose in life is to halt you in your tracks and tie you down.. so you can't go anywhere. If they aren't progressing up the ladder there is no way that you are going to either. They will do all that they can to ensure your goals are not achievable. They may even convince you to believe the same. Then the worst of all and the hardest to tame.. is your self stopper.. Are you harming your own success?

I know for me, my self stopper has been a big part of my life. It is that little voice in your head that tells you, "but what if and you can't do that, that is out of your reach, you don't deserve success!"

So how do you get rid of your self stopper? Get rid of the excuses. Here's an example – "I will be successful when I…" When we say this we are really making excuses as to why it can't be achieved now. It will take you a bit of work to identify what your main stopper is, and once you find it, you need to start affirming the opposite. Here it is – "I am successful now because…." I know it sounds easy and very simple.. and it is also very powerful!

In regards to the external stoppers.. they are really only stoppers if you let them have the effect on you. So be tough and stand up for yourself, let them know that what they are doing is not acceptable and let them know that if they continue along the same way you will not be associating with them anymore (or you will be ignoring their comments.)

Can you identify your stoppers? What strategies do you use to overcome them?